Adobe | Sydney, Australia
A corporate lifestyle photo story
The cliff's edge is abrupt and a mere four inches in front of me. Strong winds are swirling up the vertical rock face from the ocean's surface a few hundred feet below. The gusts cause the camera to wobble in quick little tugs. Peering down over the ledge I take a breath and steady my grip. The sun dips below the horizon and a lone sail boat drifts into the frame (see photo below). I am standing atop the epic North Head at the entrance to Sydney Harbour in New South Wales, Australia. And this is the defining moment I came for. I'm here creating a corporate lifestyle brand photo story for Adobe.
Since many corporate lifestyle projects include travel, I often begin by creating a robust collection of images that establish a sense of place. After arriving in Sydney I spent the first three days of this project exploring the city and walking the streets. Most corporate clients derive great value from these images. Artistic images of street scenes, culture, architecture, and landscapes provide context for the rest of the story and also communicate aesthetic, brand quality, and a global presence.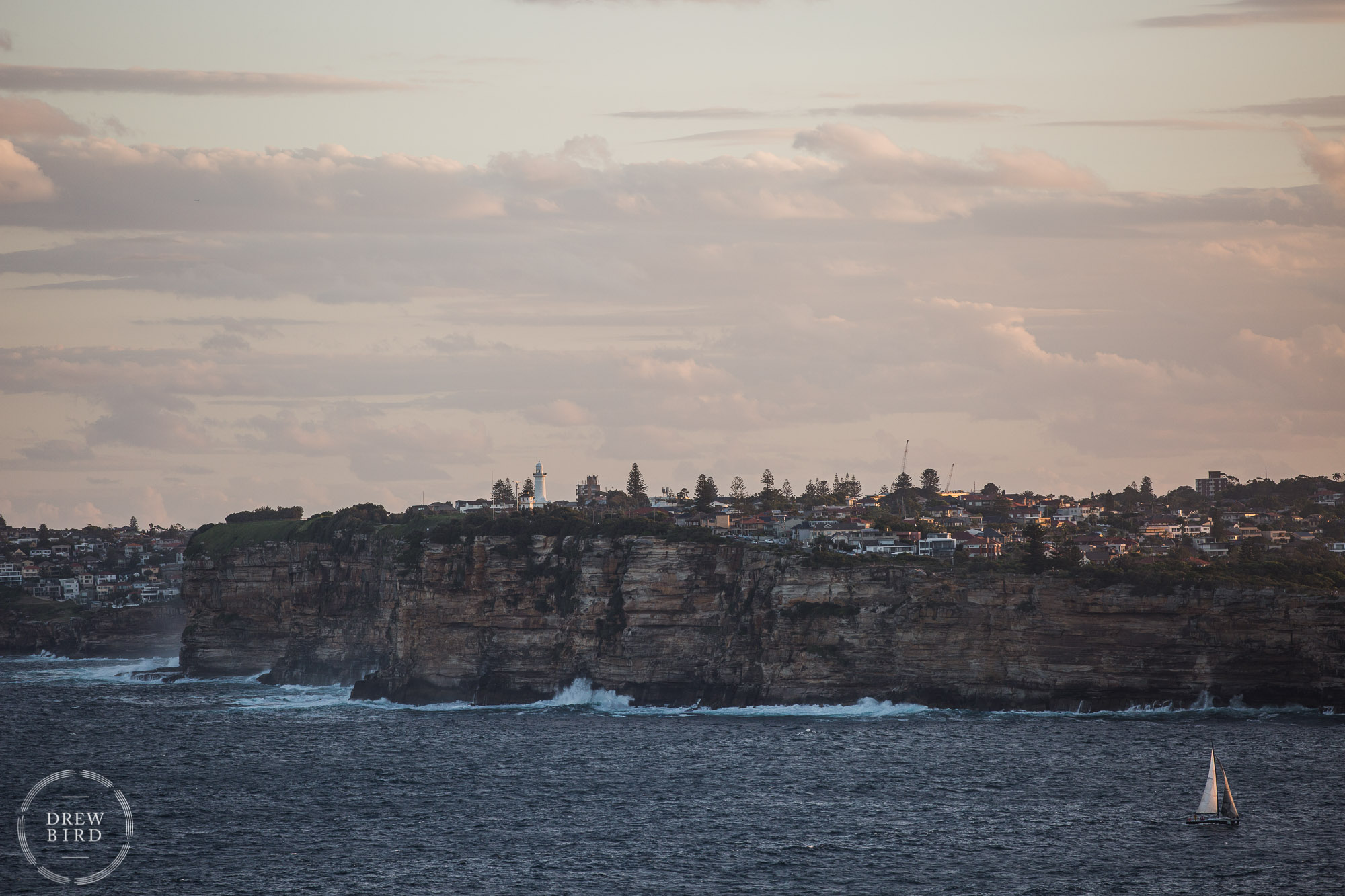 "The images are breathtaking. Drew Bird's talent, work ethic, and dependability is why I fly him all over the world to tell our story."
–  Rachele. Global Marketing Manager, Adobe.
"We help brands, marketing agencies, corporations, and organizations to transform ideas into photo stories. The images are visual assets that help our clients communicate their story to the world."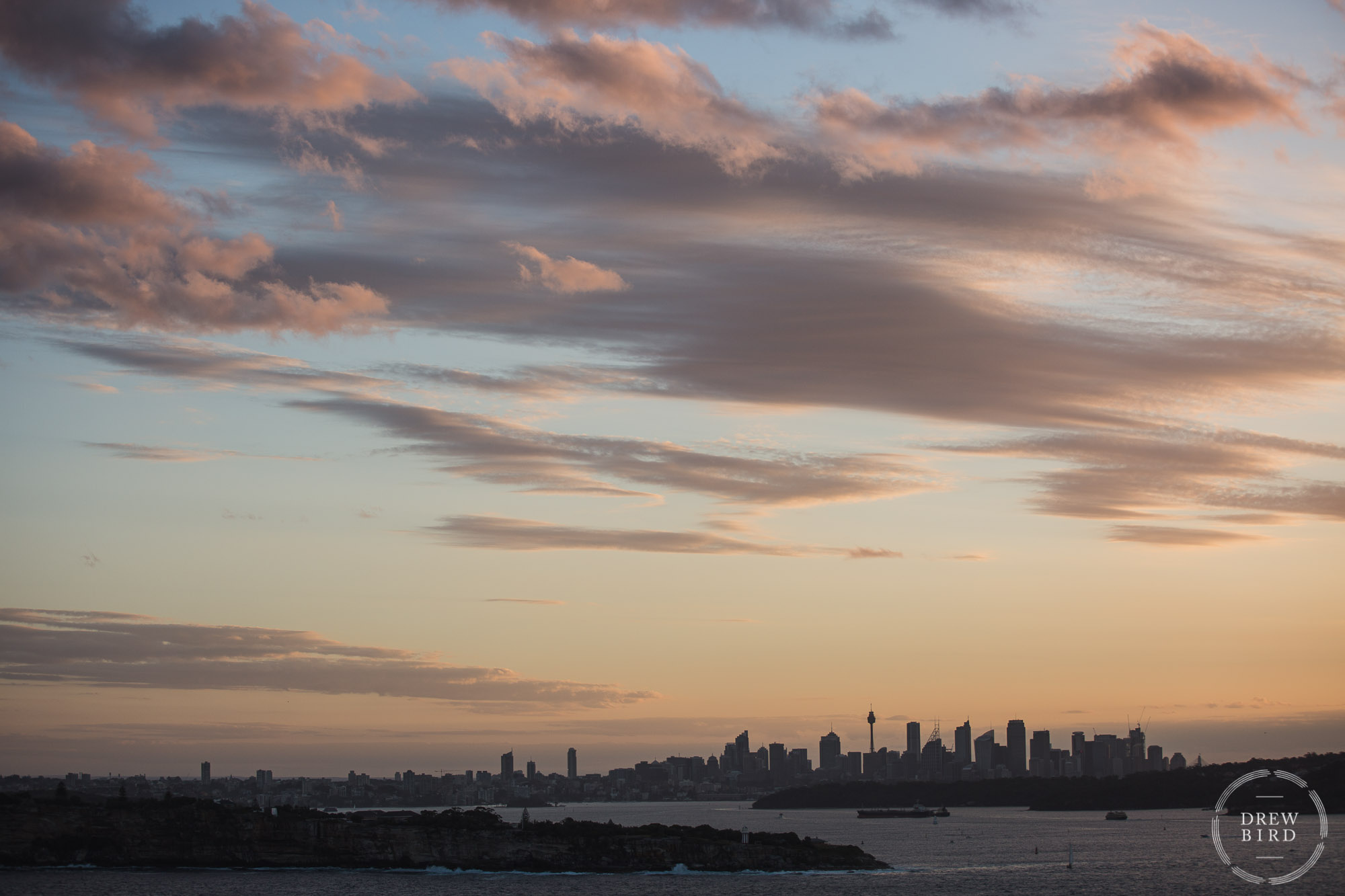 Corporate Lifestyle Photography
I have been creating photo stories for Adobe's corporate team regularly for the past few years. When they reached out about photographing a series of networking meetings with them in Australia, I knew right away the project was a good match a great opportunity. 
Corporate lifestyle projects aim to create a large collection of photographs that capture the character, personality, and essence of a company's culture and brand. Photos are often used for websites, brochures, advertising, social media, recruitment of new talent, historical archives, and for other marketing materials. Sometimes these projects are referred to as 'corporate photojournalism' or 'library shoots' because they can provide a company or brand with a large library of images to use across many different marketing and branding platforms. 
Corporate lifestyle photo projects can include variety of settings. Most projects include some combination of  visiting a company's offices, joining their team in the field or while in production, being on-site for important meetings or events, and traveling with them for company trips or retreats. The photography is often a blend of many styles. At the heart of it all is a documentary style photography that aims to capture the brand character, personality, and essence of a company's culture and community. This is often combined with creative portraits, headshots, and artistic images of architecture, landscapes, cityscapes, decor, branding details, and products.
"Drew and his creative team are always where they need to be, yet they also find a way to blend into the background. They capture moments and shape them into a beautiful story."
–  Rachele. Global Marketing Manager, Adobe.
"Our corporate lifestyle projects are designed so that the images feel natural, real, genuine, and authentic. The photos will communicate the essence of your company culture and brand messaging by artfully documenting your team in action."
"Drew is a pleasure to have on site. He is personable and fun to work with. He is also dependable. I have full trust in Drew. This is vitally important as my attention often needs to be in many different places."
–  Rachele. Global Marketing Manager, Adobe.
This corporate lifestyle photography story was made on assignment for Adobe in Sydney, Australia. Hotel space provided by The Langham. Drew Bird is a freelance photographer based in San Francisco and creating photo stories for clients world-wide. Get in touch with Drew.