Personal branding photo session on lava rocks
A Yoga Instructor Walks Into a Smoothie Shop
This is a story about yoga, Hawaii, and a personal branding photography session at The Dragon's Teeth with the talented Eleanor Bramwell.
West Maui is a wondrous place. I had been on island a few days working on a photo project when I walked past a smoothie and natural foods cafe in Lahaina called Bamboo Fresh. Something about the place drew me inside. Maybe it was the cute exterior of the shop, tucked away on a quiet side street, with "specials" hand written on a small chalkboard leaning against the door (the smoothies are amazing!). Maybe it was my dehydrated self, dried out from a delicious combination of sun and surf.
Walking through the screen door into the cafe is where I met the cafe's owner, Michelle, and Eleanor Bramwell. It was a remarkable scene. Eleanor was lying on her back on the floor of the cafe with her feet in the air supporting Michelle who was inverted and suspended in mid-air. The duo were intertwined in a maneuver known as a lifted baddha konasana (aka. straddle bat) with a folded leaf massage, a type of floating therapeutics intended to release tension and help elongate the spine.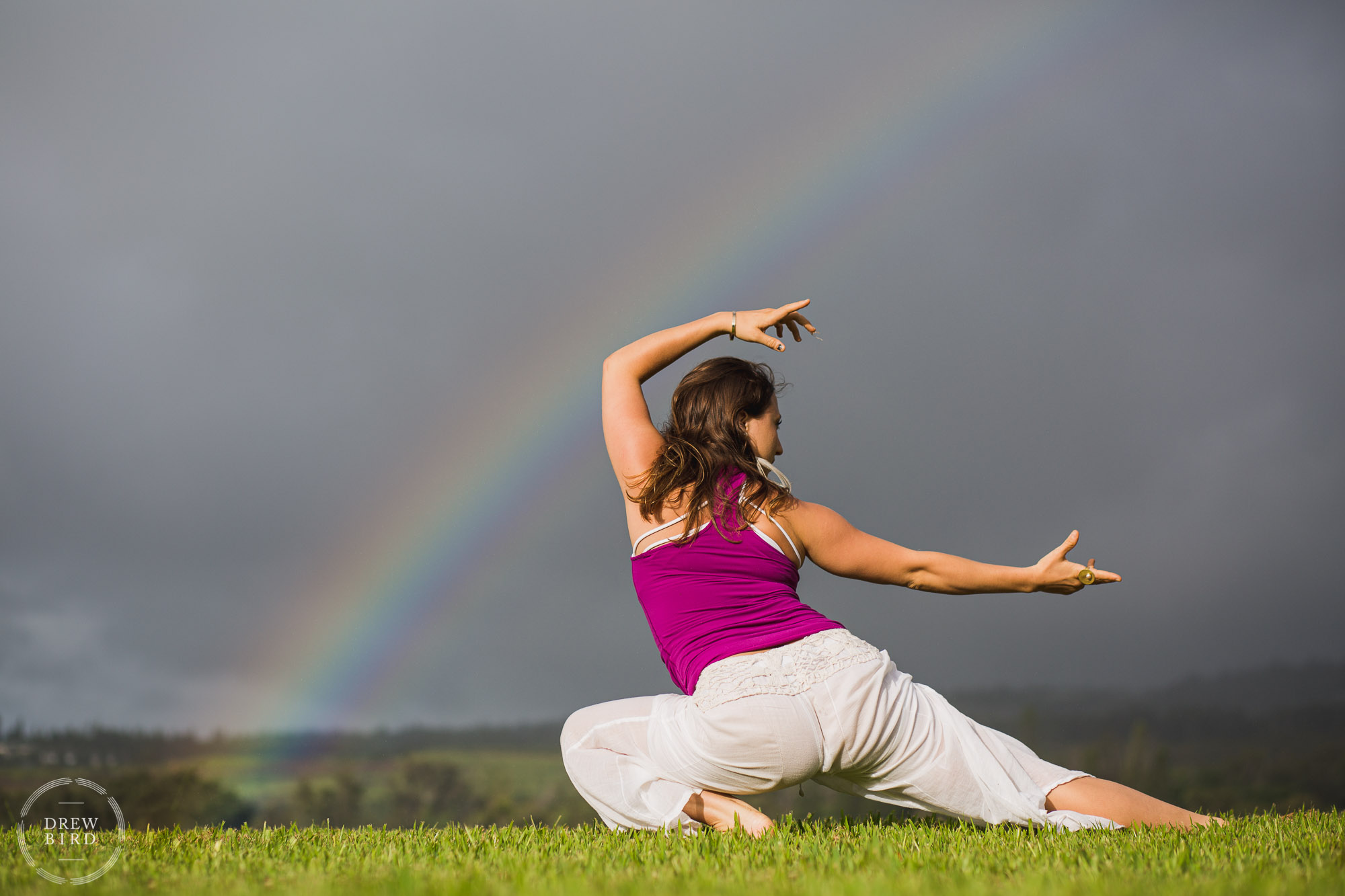 One could be forgiven for believing, as I did, that the two women were old friends. It turns out, Eleanor had walked into the cafe for the first time only minutes before and the two had not previously known each other. This spontaneity, empathy, and insightfulness all contribute to Eleanor's adventurous character and trustworthy personality. She is a somatic therapist, yoga master, trauma specialist, movement educator, entrepreneur, and public speaker.
Eleanor and I started chatting. We connected immediately about yoga, Hawaii, travel, and life. When I mentioned I was a photographer, Eleanor suggested that we have an adventure together for an impromptu personal branding yoga photo session on some amazing lava rocks nearby. She needed some new images for her business, branding, websites, marketing, and for social media. And just like that, smoothies in hand, we were on our way to create a photo story.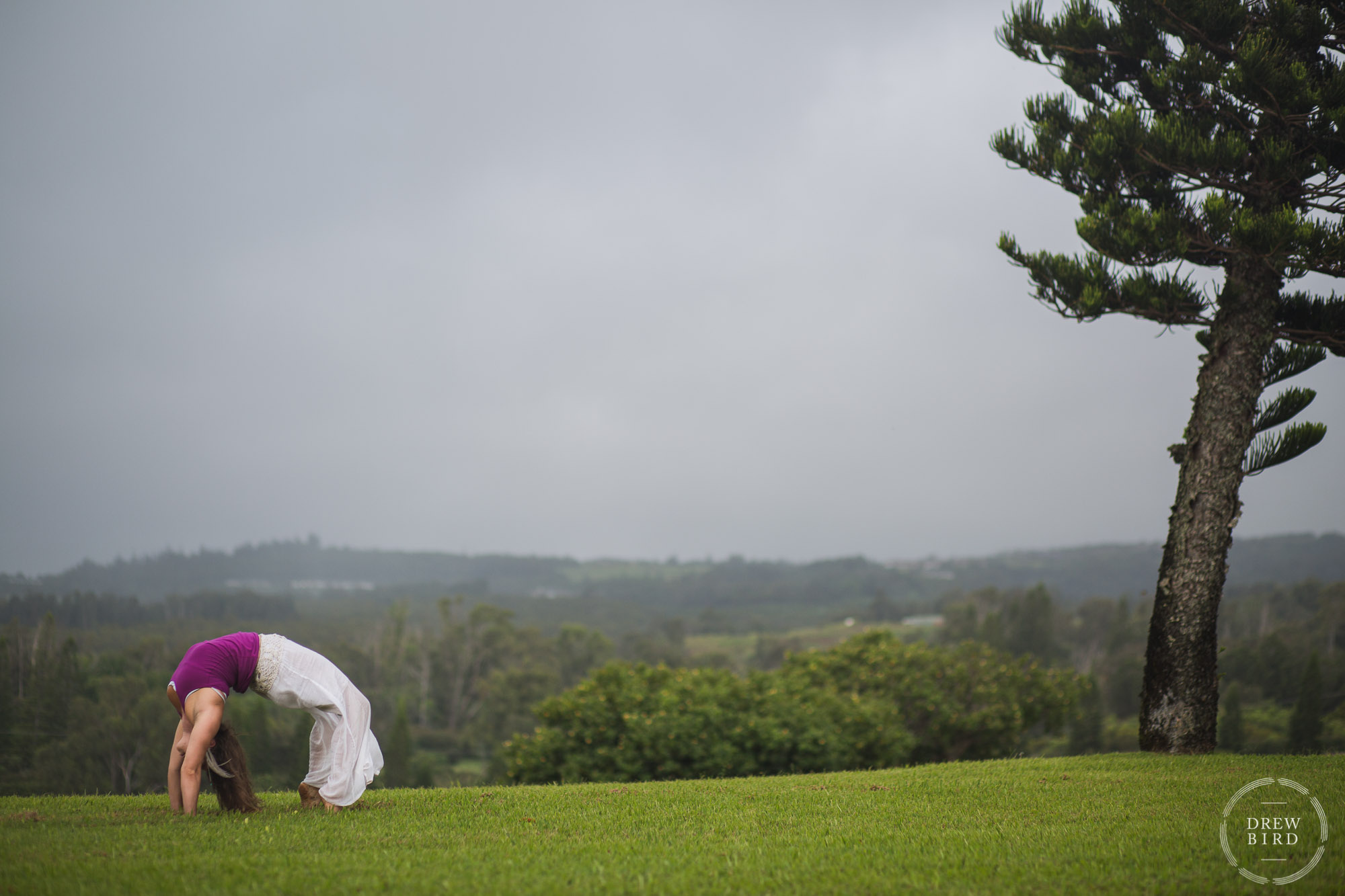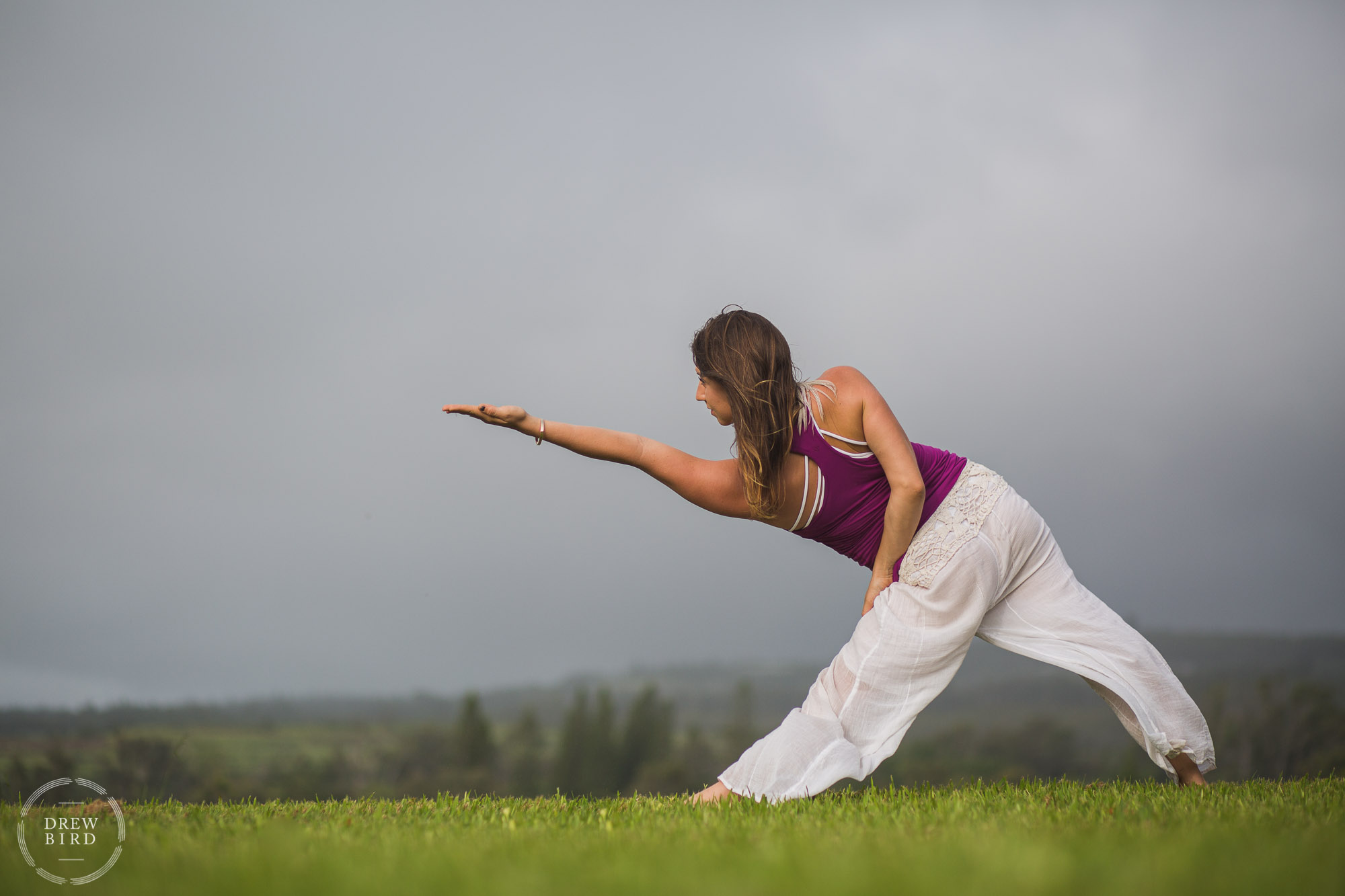 The Dragon's Teeth – located on Makaluapuna Point in Kapalua – is a sacred place. The jagged rock formations were formed thousands of years ago when lava flows were cooled by tenacious, driving winds and crashing surf which pushed the magma up into tooth-like formations (photo above). A sumptuous mix of tropical storm clouds, sideways rain, rainbows, and a warm setting sun greeted us on the evening of our photo session. It all made for some really dynamic and wonderful imagery.
"Amazing, Drew!! These photos are stunning. I had so much fun on our yoga photo adventure. Lets do it again soon."
Personal Branding Photography
What exactly is personal branding photography? In short, it involves creating professional images that represent people, like entrepreneurs and small business owners, that need help building their brand identity in order to grow their own businesses. Personal branding photos are designed to fit a client's visual identity and are used for websites, social media, press release, advertising and marketing, and in print marketing materials.
Personal branding sessions can include photoshoots of business owners, their employees and team, their products, their workspaces, their processes for production and creation, and other aspects of the brand's character, personality, and style. For a yoga instructor, this might translate into creating some fabulous yoga postures in settings that speak powerfully to the instructor's brand, style, and business. Of course, this type of photography can be important for any type of business, business owner, entrepreneur, public personality, or brand.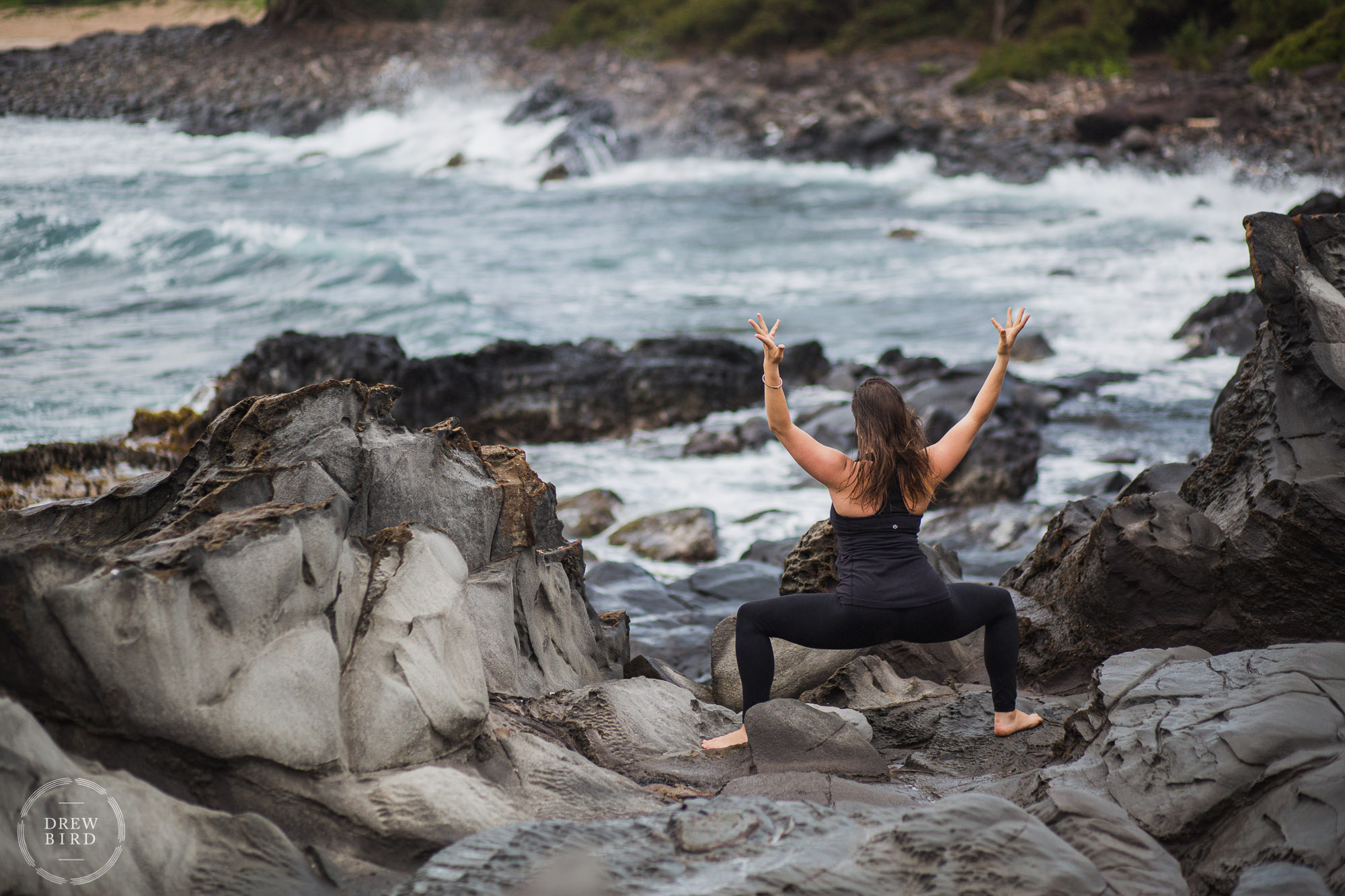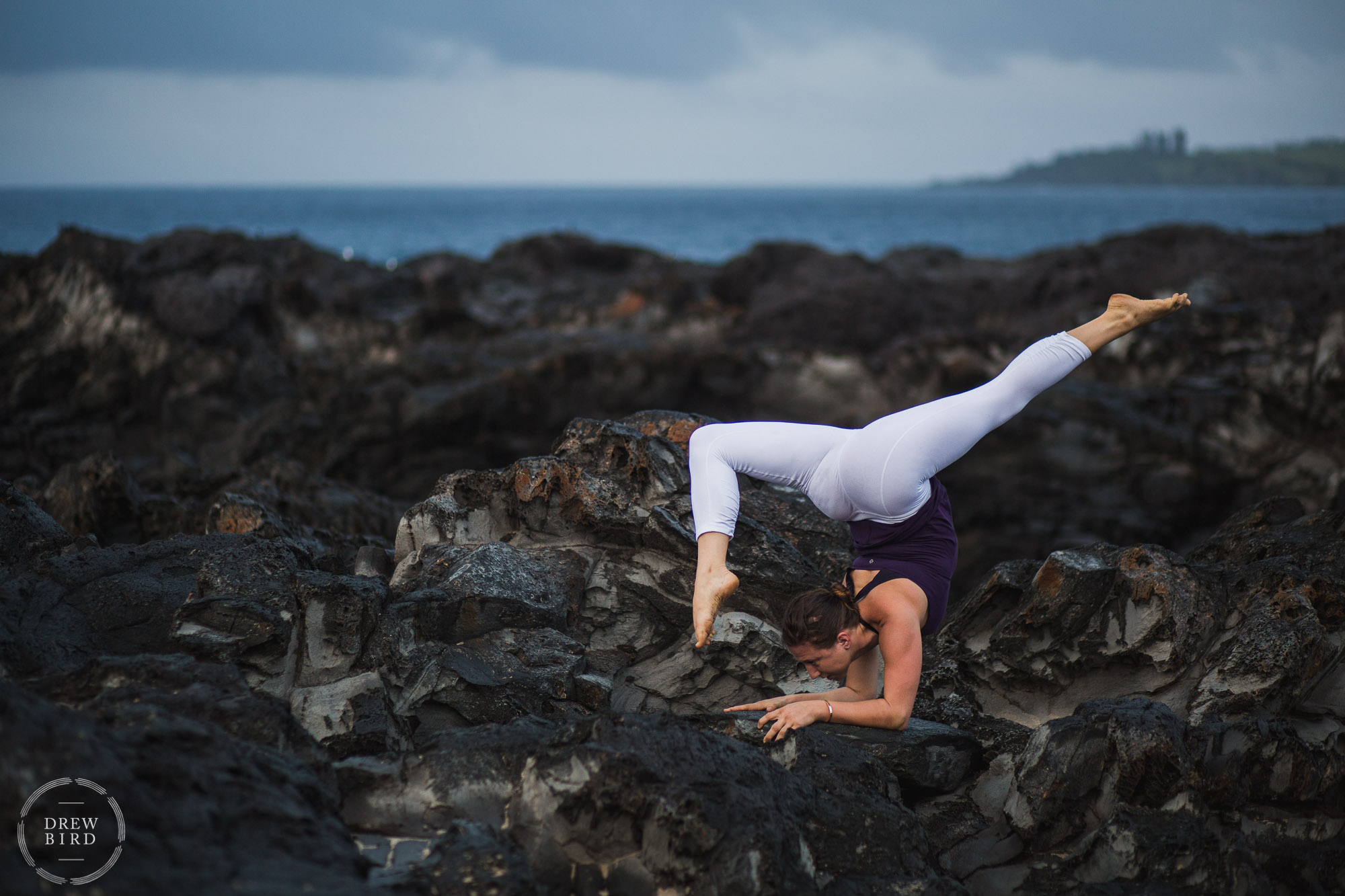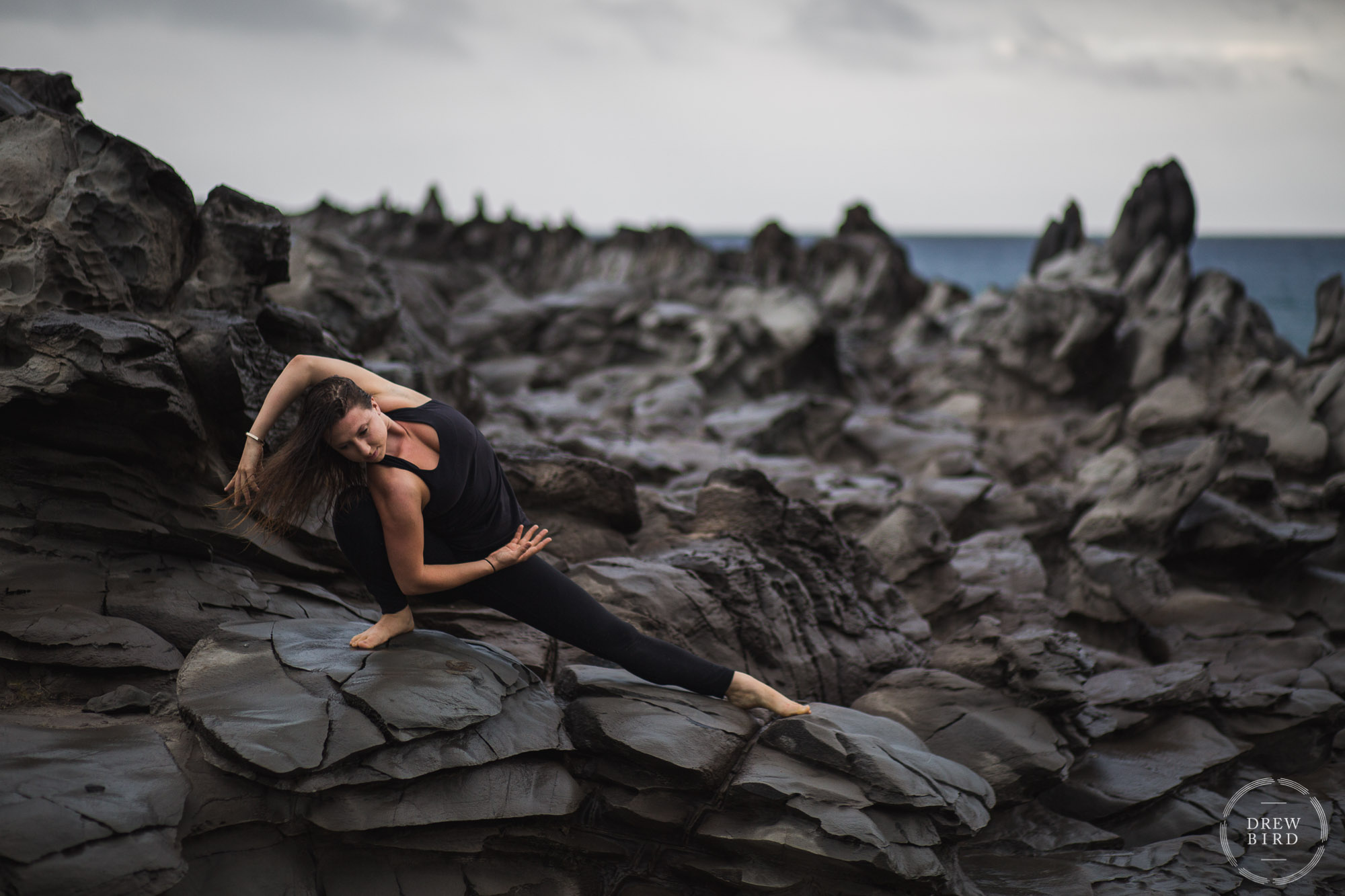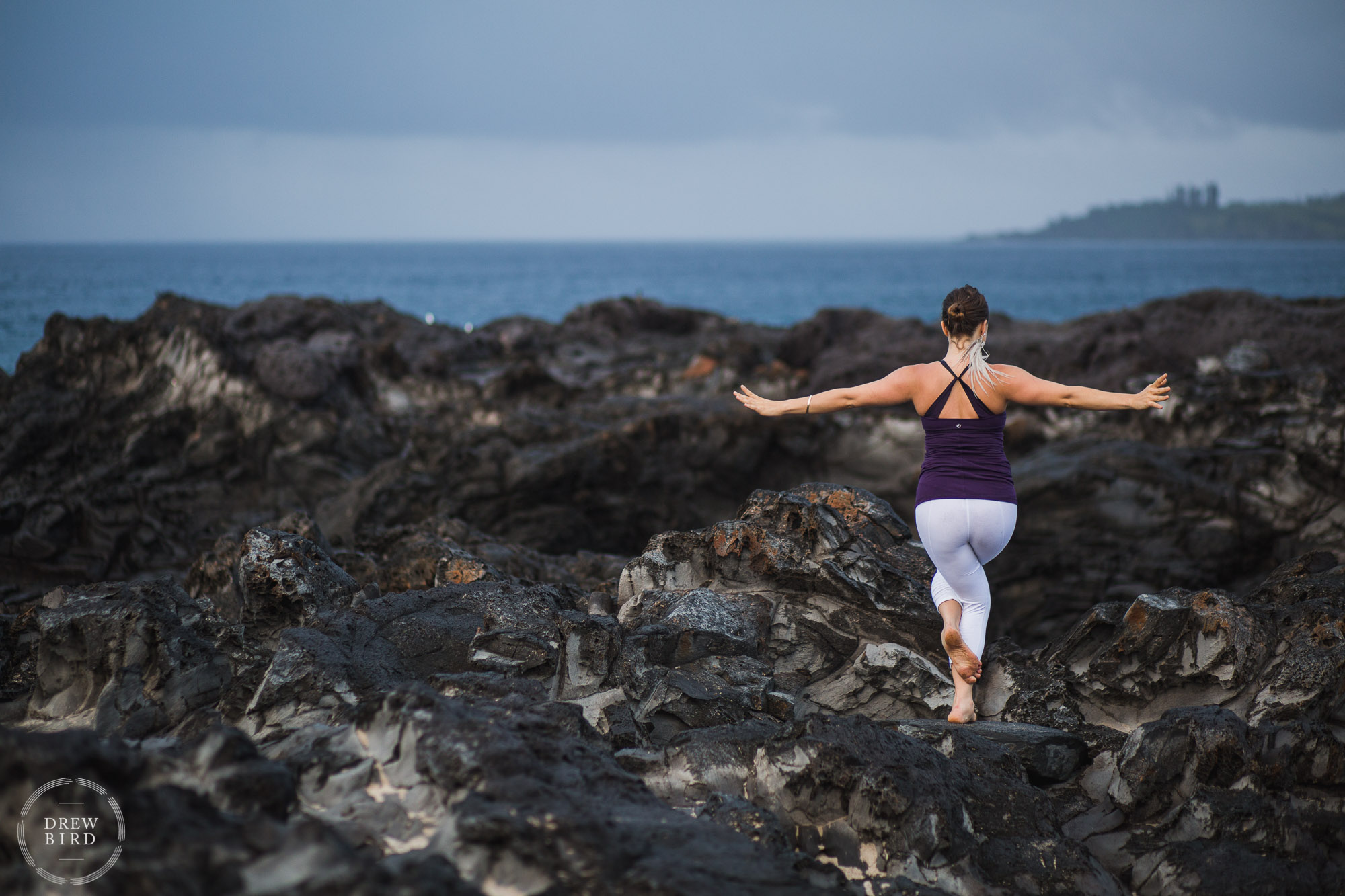 This personal branding photography and yoga instructor photo session was made at The Dragon's Teeth in Maui, Hawaii. Drew Bird is a freelance photographer based in San Francisco and creating photo stories for clients world-wide. Get in touch with Drew.